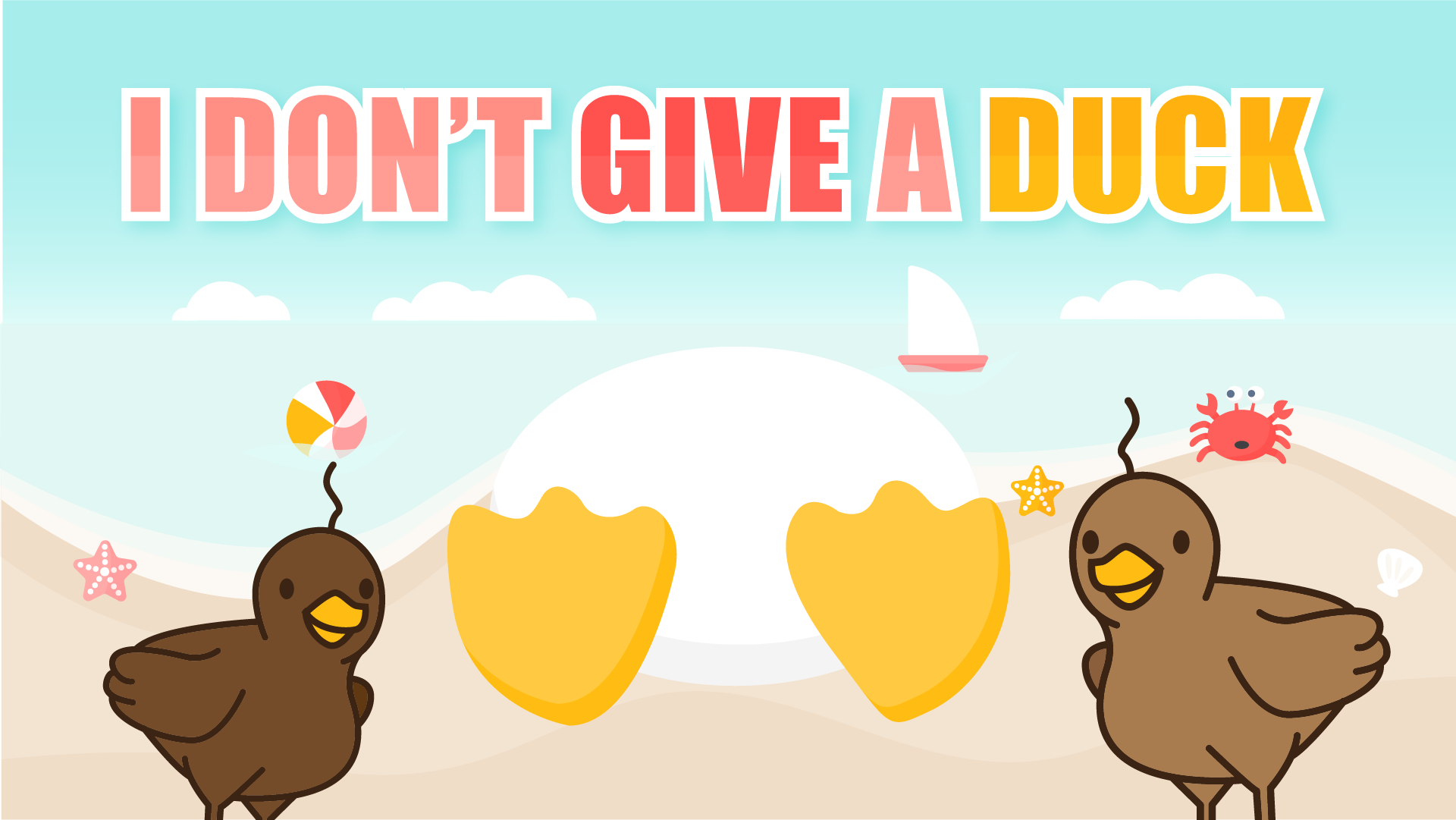 I Don't Give A Duck!
A downloadable game for Windows
You are a duck mother trying to satisfy her children's various needs. They are ravenous and will overwhelm you if you fail to give them what they want!
A short game where you have to survive hoards of ducklings by giving them items depending on the location. Give or die. Control the mother duck by pressing Left and Right mouse keys when the ducklings approach. Do it too fast or too slow and you lose! Give or die.
This is the first game jam for almost all of our members and it has been tiring yet enjoyable. There were a lot of assets needed to make our game and we did not have much experience in game design, but we loved what came out in the end. We hope you enjoy this game as much as we enjoyed making it!
Developed by Isaac Lee, Sunny Lam, Natalie Leung & Ash Au.